About Michelle
Michelle is the owner and founder of Michelle Reilly Dressage in Encinitas, CA.
The Beginning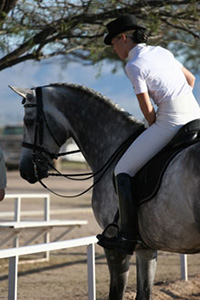 Michelle was born and raised in Michigan. At the age of thirteen Michelle moved to Arizona, where she discovered horses and immediately fell in love.
Michelle started competing as a hunter jumper but quickly gravitated to the more refined sport of dressage.
Dressage
Michelle has been competing in dressage for over fifteen years, earning her USDF bronze, silver and gold medals. She has numerous USDF State and Regional titles and is currently a world ranked FEI rider. While Michelle is a seasoned and accomplished competitor and trainer, she continues her own riding education, regularly training with Olympian Guenter Seidel.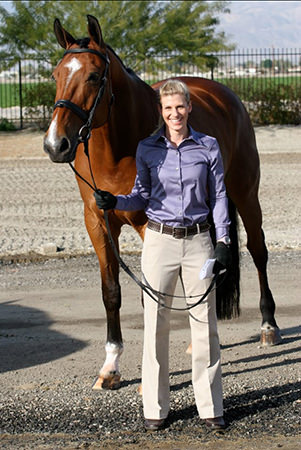 Career accomplishments
2016 USDF Region 7 Grand Prix Reserve Champion
2016 CDS HOY Grand Prix Freestyle Reserve Champion